Boyne Fishermen's Community First Responders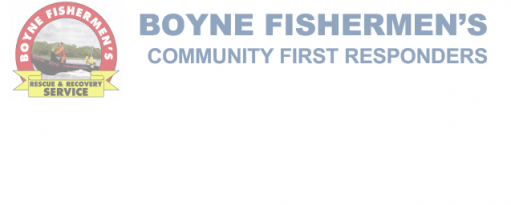 The Boyne Fishermen's Rescue and Recovery Service not only provides a marine search and rescue service,but we are also a linked resource of the NAS as the community first responders for the Drogheda area.
What this means is that alongside the National Ambulance service we provide a response to victims of Cardiac arrest,stroke ,chest pain and choking.
These members that respond are highly trained in first aid and have the ability to focus on the chain of survival which increases the casualties survival rate until the ambulance arrives.
This part of the service started up in late 2012 and one of the trial schemes for the National Ambulance Service to have a community first respnders unit in the north east.We as an organisation had never committed to a service non marine search and rescue related and was unsure how it would work.
Thankfully 5 years later we still maintain the Service as the Boyne Fishermen's Community First Responders for the Drogheda area.Over the 5 years we have alerted to over 350 calls and crews have assisted in saving may lifes on the street,in your home or work place.
If you are interested in joining to be part of the Boyne Fishermen's Community First Responders please do get in contact via email to Cfr@boynerescue.net .
Members who join will not be involved with the marine search and rescue ,but will be required to assist with fundraising events.
TIDE FORECAST
incident reports